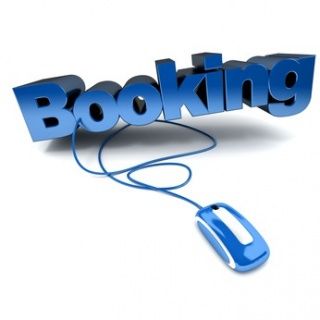 How to book with BEOAPARTMAN?
How can I make a reservation for the apartment I have chosen?
-When you find the apartment to your liking, you fill in the
query form
(it is the blue box on the right hand side of the screen). We check the availability of the apartment in the stated period and if it is free, we ask you to confirm your reservation in written. We then send you the official confirmation.
Your reservation only becomes valid once you receive the confirmation
. You can also make a reservation directly - via phone ( +381 62 709 000)
Is my reservation accepted even if I haven't received the confirmation?
-Your reservation
is not valid
before you receive a confirmation from us. Even if you make a reservation via phone, a confirmation e-mail should follow up, so that the reservation could become fully valid.
What if something happens before my arrival, preventing me from entering the flat?
- In an extremely unlikely case of a force majeure or other unpredictable events (
like powercuts, bursting pipes or fires
), that make it impossible for us to accommodate you in the apartment -
we guarantee to find an adequate replacement
. This means that the
alternative accommodation should be as similar as possible to the apartment you have booked
in terms of size, location and other features inherent to your original apartment.
What if I have to cancel my reservation?
-If, for any reason, you wish to cancel Your reservation, we urge you to do so as soon as you find out that you won't be needing the flat. BEOAPARTMAN looks forward to providing services to You at some other time in the future. If the reservation included an advance payment,
BEOAPARTMAN keeps the deposit
.
What if I want to shorten my stay in the flat?
-Upon arrival you are expected to pay the the full amount that was stated in your reservation. BEOAPARTMAN reserves the right to keep this amount should you decide to leave earlier. If there is a possibility that you should shorten your stay and you are aware of it at the time of booking, please tell us so. We advise you to book the apartment for the period that you are positive of and then easily extend it.
Is it possible to change the flat if I don't like it?
In this unlikely case, BEOAPARTMAN will do its best to find a replacement which is more to your liking. Our offer exceedes 120 apartments and we have a large network of contacts - so finding a suitable replacement for the flat is possible - although we might not be able to do it on the same day. We do advise you, however, to scrutinize the apartment you are interested in, and if necessary ask additional questions. Photos displayed on the website are a trustworthy representation of reality and to ensure this there is a 2 minute video clip accompanying every apartment.
We know our apartments and
stand at your disposal for any additional questions
that you may have.