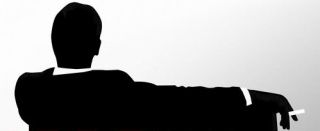 Staying in the apartment
Can I use the flat together with my friends from Belgrade?
Visitors are welcome. The apartments are always leased fully, and the price is not conditioned by the number of guests or their visitors. In a nutshell, your friends can stay with you in our apartments. However, you should all abide to
the Home Rules
(they are also listed in the contract of lease).
Will there be anything in the refrigerator when I arrive?
The refrigerators in our flats are empty. If you wish to have them supplied do not hesitate to let us know and we will attend to it.
Do I have to carry my own towels and bedding? How often are the towels and the bedding being changed?
All apartments are provided with full bedding for the hosting capacity (the number of guests it can receive). The same is with towels. The beddings are replaced on a weekly basis, and clean towels are provided all the time.
Can I prepare meals in the flat?
Absolutely! Isn't it of the basic advantages of serviced apartments? Almost all of the apartments have cookware and kitchen utensils, including crockery and cutlery and all of them have the necesary tools for preparation of basic meals. If you have any dietary requirements or need any special kitchenware, please do not hesitate to let us know. Our job is to make your stay as comfortable and pleasant as possible.
S/%&! I've lost the key!
Bad luck...you have to cover all costs of changing the lock and the making of the new set of 5 keys.
Is there an internet connection at the flat?
Almost all of the apartments have an internet connection - it is listed among the amenities. If the apartment you have chosen does not have it, let us know and we will try to provide a portable modem (usb dong).
Is there a telephone in the flat?
Most of our flats have got a landline. However, you wo't be able to make international and cellphone calls.