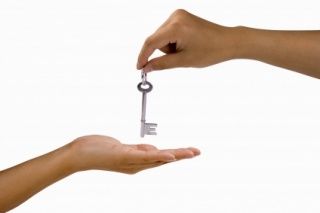 Getting to the apartment
I am arriving early in the morning, can I enter the flat right away?
- It depends. The official time of entry is 14:00 (2 pm). It is possible to enter earlier, only if previous guests had left the flat before 12:00 on the day of Your arrival. In the case the flat was empty the day before Your arrival, then it is possible to enter early in the morning. If you wish to enter the flat earlier, do ask before You arrive.

Who will give me the keys?
-One of our operators will wait for You at the address. Once You arrive, the operator will let you in the apartment and sign the contract of lease with you. The payment is conducted and you are given the keys and from thereon evrything ought to be hunky-dory :)

I arrive late at night. What then?
BEOAPARTMAN welcomes you at any time, day or night. You may enter the flat around the clock. All we need to know is the time of your arrival so that the operator could make prior arrangements.

What should I do with the keys on departure?
In most cases, you leave the keys in a spot previously agreed with the operator (usually the mailbox). We do reserve the right to request that you return the keys directly to the operator. If this is the case, the opertor will be present at the time of Your departure.

I would like a friend of mine to take the keys before I arrive.
-This is also a possibility. In this case, the person who gets the keys, is expected to sign the contract of lease with our operator, and to conduct payment. Once you arrive, we would need to record your arrival in the guest book.